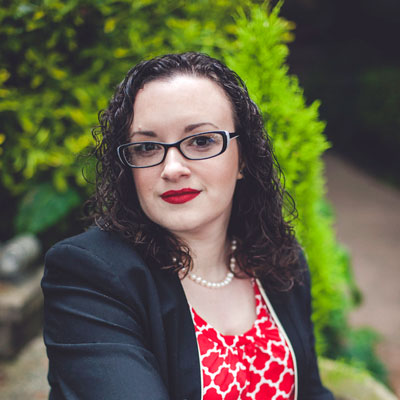 Madeline Ashby
is an American-Canadian science fiction writer, best known for her 2016 novel
Company Town
which was selected for the 2017 edition of Canada Reads,
VN
, and
iD
, as well as numerous short stories in anthologies and literary magazines.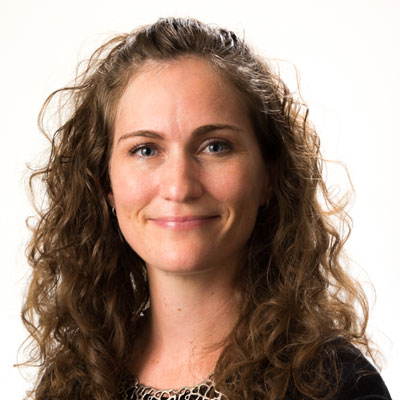 Jaime Banks
is an Associate Professor at Texas Tech University who researches human-machine communication, emphasizing social cognition in human-robot interaction, especially in relation to cooperation, trust, mind perception, and moral judgments.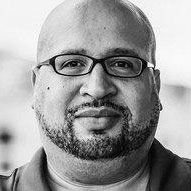 Christopher Bell
teaches both theory and methodology courses in critical analysis of popular culture, rhetorical theory, representation theory and mass media at the University of Colorado Colorado Springs. His books include
American Idolatry, Hermione Granger Saves the World, Perspectives in Harry Potter Studies, From Here to Hogwarts,
and
Wizards vs. Muggles.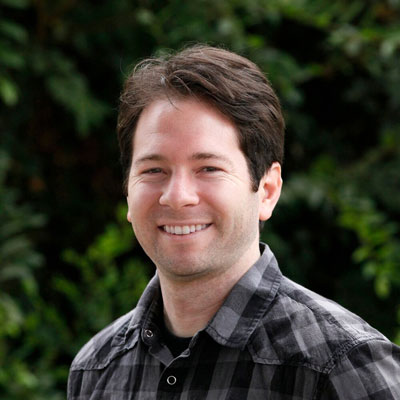 Ross Blocher
is co-host of the podcast
Oh No, Ross and Carrie!
, investigating fringe science, spirituality and claims of the paranormal first-hand... so you don't have to. He is a long-time member of the Center for Inquiry Investigations Group, testing applicants for the paranormal challenge.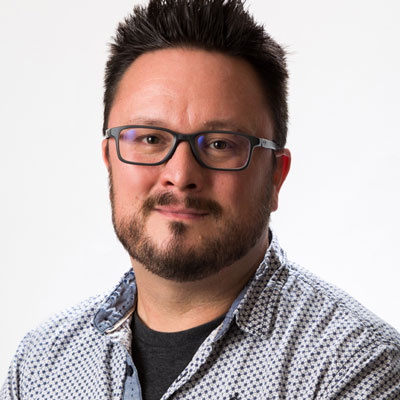 Nick Bowman
is an Associate Professor of Journalism & Creative Media Industries at Texas Texas University. Hs researches video games, virtual reality, augmented reality, social media, entertainment media, and presence.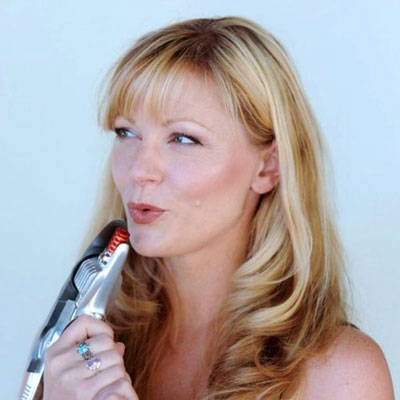 Jenna Busch
is an entertainment journalist and author living in Los Angeles, currently writing for Vital Thrills and SYFY Wire. She's contributed to 11 books in the PsychGeeks series including
Star Wars Psychology
and
Joker Psychology
, as well as the comics anthology
Womanthology: Heroic.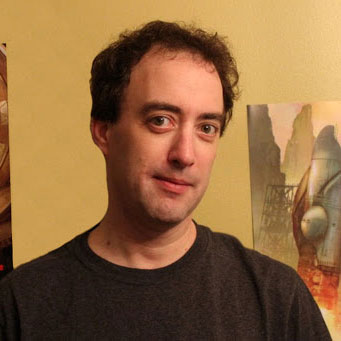 Neil Clarke
launched
Clarkesworld Magazine
as a companion to his online bookstore. He serves as the editor-in-chief of the digital publication. Fiction published in Clarkesworld has been nominated for or won the Hugo, Nebula, World Fantasy, Sturgeon, Locus, Ditmar, Aurealis, Shirley Jackson, WSFA Small Press and Stoker Awards.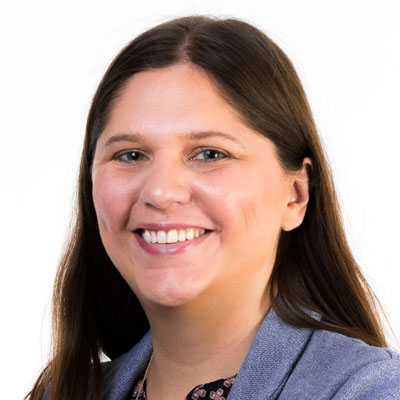 Megan Condis
is an assistant professor of game studies at Texas Tech University. Her book,
Gaming Masculinity: Trolls, Fake Geeks, and the Gendered Battle for Online Culture
, was published in 2018 by the University of Iowa Press.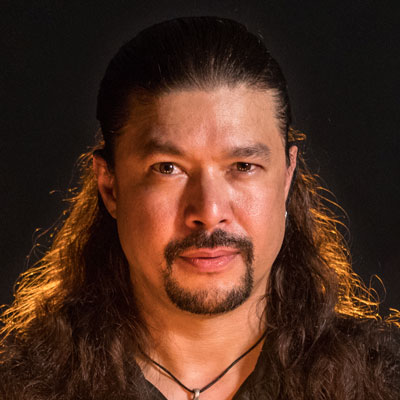 Fon Davis
is a
Battlebots
builder and judge, and has worked on over 30 feature films for Disney and Industrial Light & Magic including
Star Wars, Pearl Harbor, Starship Troopers, Galaxy Quest, Terminator III, Mission Impossible III
, the
Matrix
series,
The Nightmare Before Christmas, Coraline, Interstellar, Guardians of the Galaxy
, and
Elysium
.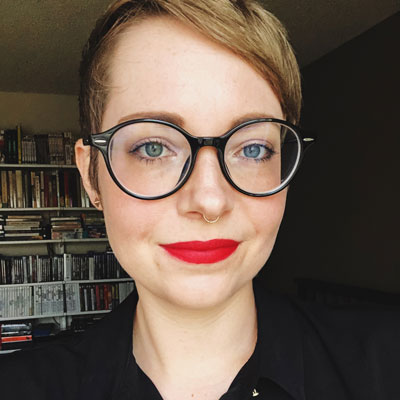 Kate Dollarhyde
is a Nebula Award-winning game designer and writer of speculative fiction. Her stories have been published in
Fireside Fiction
,
Lackington's
,
Beneath Ceaseless Skies
, and other magazines. Previously, she was the editor-in-chief of the short fiction magazine
Strange Horizons
.
Brian Dunning
is the host of the
Skeptoid
podcast on the science behind urban legends, and is the executive producer of the upcoming documentary movie
Science Friction
about scientists who are misrepresented by the media.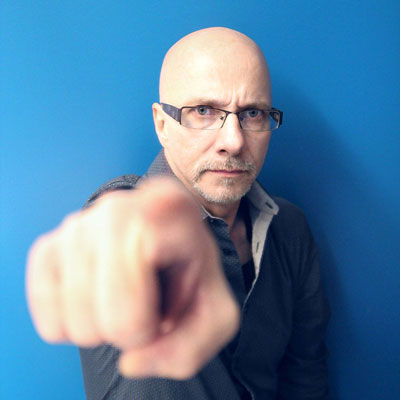 Emery Emery
is a comedian and filmmaker. He is the director of the upcoming documentary movie
Science Friction
about scientists who are misrepresented by the media.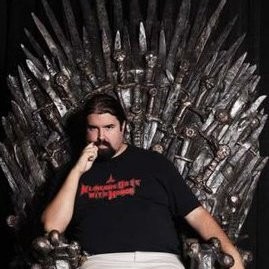 Mike Fatum
is a Community Manager for Star Trek Online and Champions Online for Cryptic Studios, where he runs grassroots and viral marketing.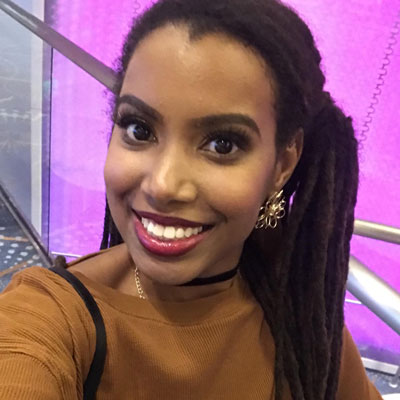 Ashley Gary
is a science communicator and wildlife enthusiast who loves to share her passion for animals and nature with everyone. Known as The Wildlife Host, she educates children and adults about the world around them. She performs science outreach online and in the Atlanta area.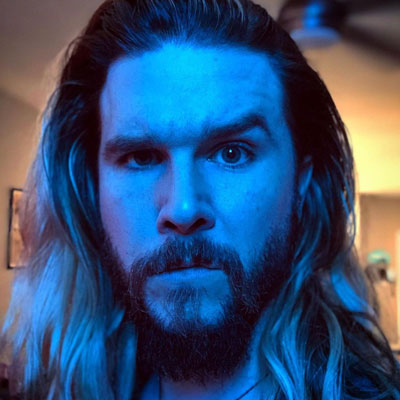 Kyle Hill
is the creator of the YouTube shows
Because Science
and
[THE FACILITY]
(a rival space station to The Outpost). In 2016, he hosted
MythBusters: The Search
on the Science Channel, the highest rated show on the network that year.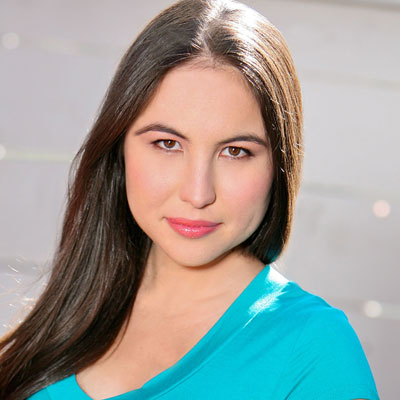 SL Huang
is a Hugo-winning and Amazon-bestselling writer. She is the author of the Cas Russell series from Tor, starting with Zero Sum Game, and her short fiction has appeared in numerous best-of anthologies. She is also an MIT graduate, stuntwoman, and firearms expert.
Asheley Landrum
is an Assistant Professor of Advertising & Brand Strategy at Texas Tech University, specializing in strategic science communication.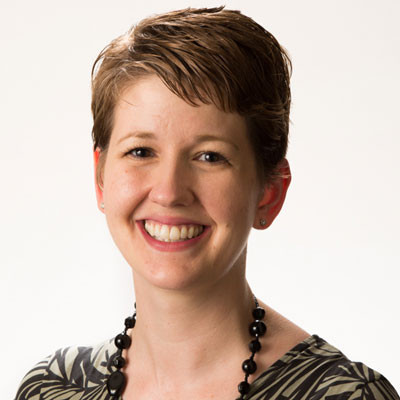 Daisy Milman
is a doctoral student whose research focuses on comment section civility and content analysis, ADHD and the media, and mental health rhetoric.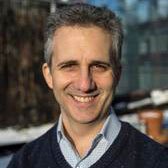 Eric Molinsky
is the host of
Imaginary Worlds
, a podcast about sci-fi and other fantasy genres. He's produced and reported stories for
Morning Edition
and
All Things Considered
on WNYC and NPR,
Marketplace, The New Yorker Radio Hour, 99% Invisible, Radio Diaries, unFictional
, and the audio drama podcast
The Truth
.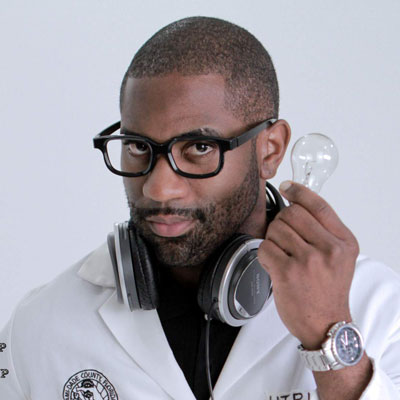 Maynard Okereke
the Hip Hop M.D. has a passion for science and entertainment that has taken him through an incredible life journey. Noticing a lack of minority involvement in the STEM fields, he created Hip Hop Science with the goal of encouraging minorities and youth to pursue more advanced career paths.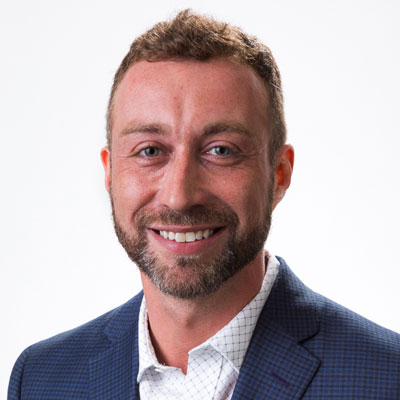 Alex Olshansky
is pursuing his Ph.D. in Media & Communication. His research focuses on science communication and investigates how the transmission of misinformation, cultural values, and world-views influence people's perceptions of science.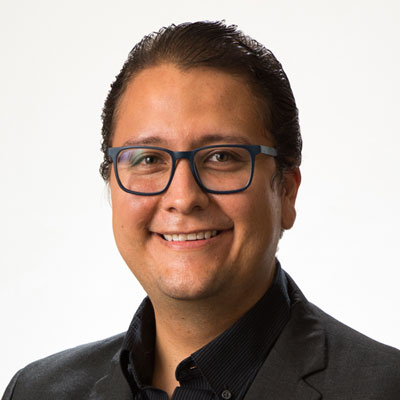 Gabriel Partida
is pursuing his Ph.D. in Communication, focusing his research in Mexican cinema and its relation to social change and cultural identity.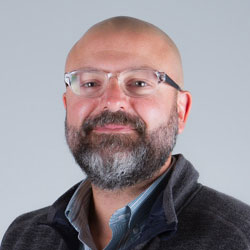 Robert Peaslee
is an Associate Professor of Journalism & Creative Media Industries at Texas Tech University. He researches fan cultures, film, media anthropology, global/international media, and superheroes and culture.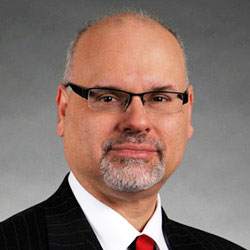 David D. Perlmutter
is a Professor in and Dean of Texas Tech University's College of Media & Communication. He is author or editor of ten books on political communication, war, new media technologies, and higher education, and regularly speaks at industry, academic, and government meetings.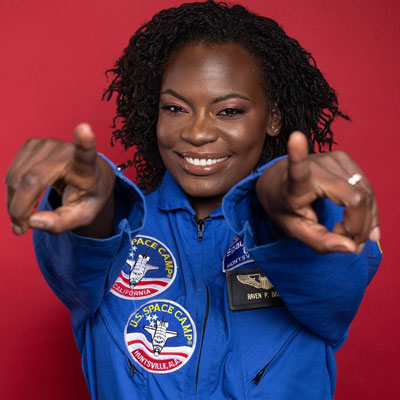 Raven the Science Maven
aka Raven Baxter is an internationally acclaimed science communicator and molecular biologist who works to progress the state of science culture by creating spaces that are inclusive, educational, and real.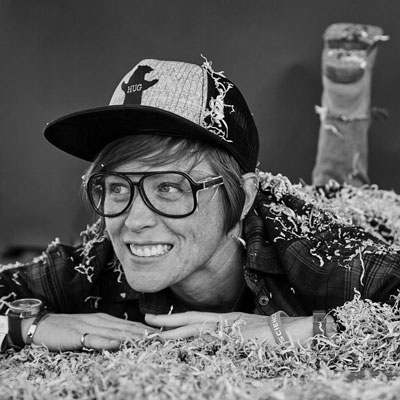 Tamara Robertson
was the only female finalist and two-time MVP winner on
Mythbusters: The Search
. As one of the leading female science Hosts and engineers on the Science Channel, she lent her talents to
Scijinks
with Johnny Galecki,
Mythbusters 2.0
with Brian Louden and Jon Lung, and most recently on
Mythbusters Jr.
with Adam Savage.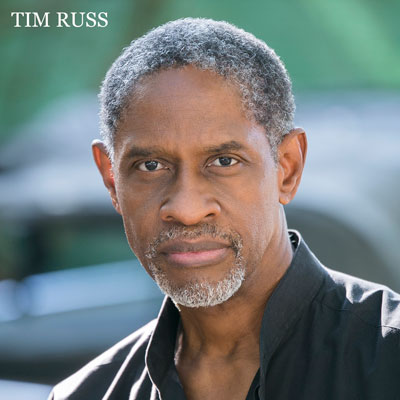 Tim Russ
is an actor, director, screenwriter, and musician, best known for his roles as Tuvok on
Star Trek: Voyager
and Principal Franklin on
iCarly
.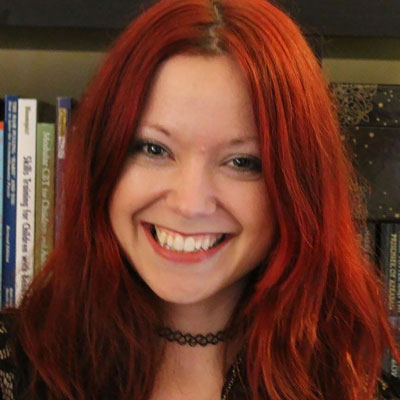 Dr. Janina Scarlet
is a Licensed Clinical Psychologist, author, and a full-time geek. A Ukrainian-born refugee, she survived Chernobyl radiation and persecution. She immigrated to the United States at the age of 12 with her family and later, inspired by the X-Men, developed
Superhero Therapy
to help patients with anxiety, depression, and PTSD.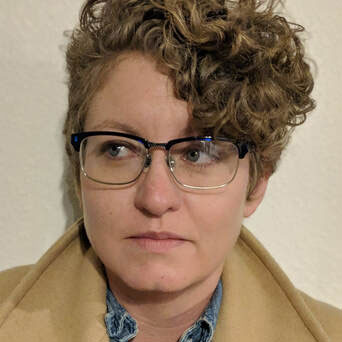 Sarah Scoles
is a freelance science writer, a contributing writer at
WIRED Science
, and a contributing editor at
Popular Science
. She has also written
Making Contact: Jill Tarter and the Search for Extraterrestrial Intelligence
and
They Are Already Here: UFO Culture and Why We See Saucers
.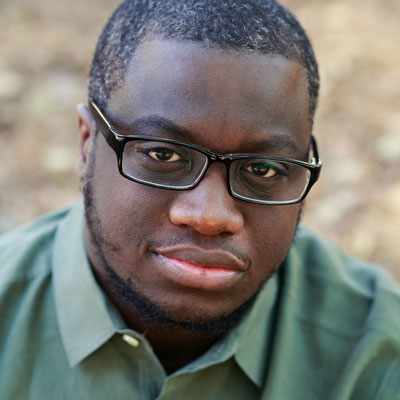 Rion Amilcar Scott
is the author of the story collection
The World Doesn't Require You
, a finalist for the PEN/Jean Stein Book Award. His debut story collection,
Insurrections
, was awarded the 2017 PEN/Bingham Prize for Debut Fiction and the 2017 Hillsdale Award from the Fellowship of Southern Writers.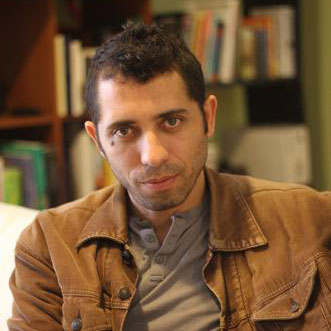 Arley Sorg
is co-Editor-in-Chief at
Fantasy Magazine
and an associate editor at
Locus, Lightspeed
, and
Nightmare
magazines. He's a film reviewer for
Locus Online
, book reviewer for
Locus, Lightspeed
, and
Cascadia Subduction Zone
, and an interviewer for
Clarkesworld
. A 2014 Odyssey Writing Workshop graduate, Arley lives in Oakland, CA.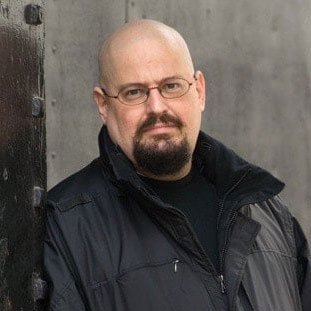 Charlie Stross
is a British writer of science fiction and fantasy, best known for the
Merchant Princes
series, the
The Laundry Files
, and the
Halting State
series.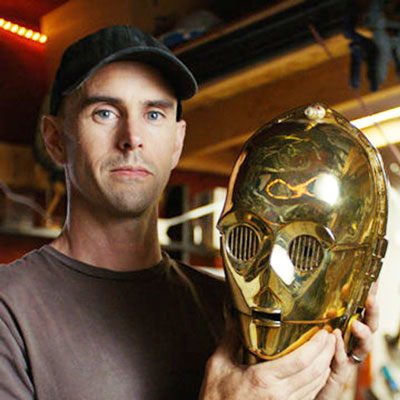 Gordon Tarpley
is a Los Angeles-based artist and builder. His experience includes doing everything from practical and digital effects, sculpting, mold making, and fabrication to designing and puppeteering bots and creatures.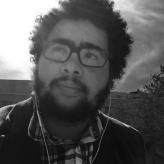 Austin Walker
is the editor in chief of VICE's gaming website, Waypoint, as well as the host of the actual play podcast Friends at the Table. He studied the intersection of play and labor at Calarts and the University of Western Ontario, where he was a Research Associate in the Digital Labour Group.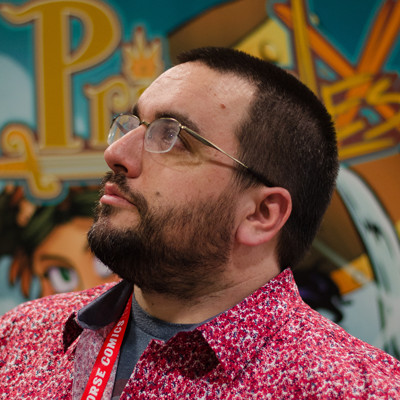 Jeremy Whitley
is an award-winning comic book writer. He is the writer/creator of
Princeless, Raven: Pirate Princess, School for Extraterrestrial Girls
, and the upcoming
The Dog Knight
. He is also the writer of Marvel's acclaimed
The Unstoppable Wasp, Future Foundation
, and many others.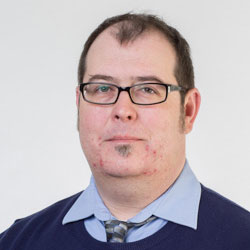 Ian Wilkinson
is a co-founder and organizer of Lubbock-Con and a member of the 501st Legion. He is Director of Technology Support Services at Texas Tech University.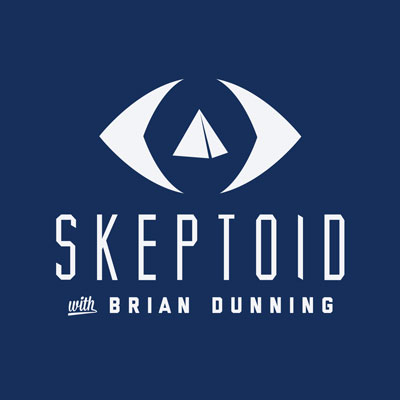 Skeptoid
is the ultimate behind-the-scenes look at the true science and true history behind your favorite urban legends. Entering its 15th year in iTunes' top social sciences podcasts.
Brian Dunning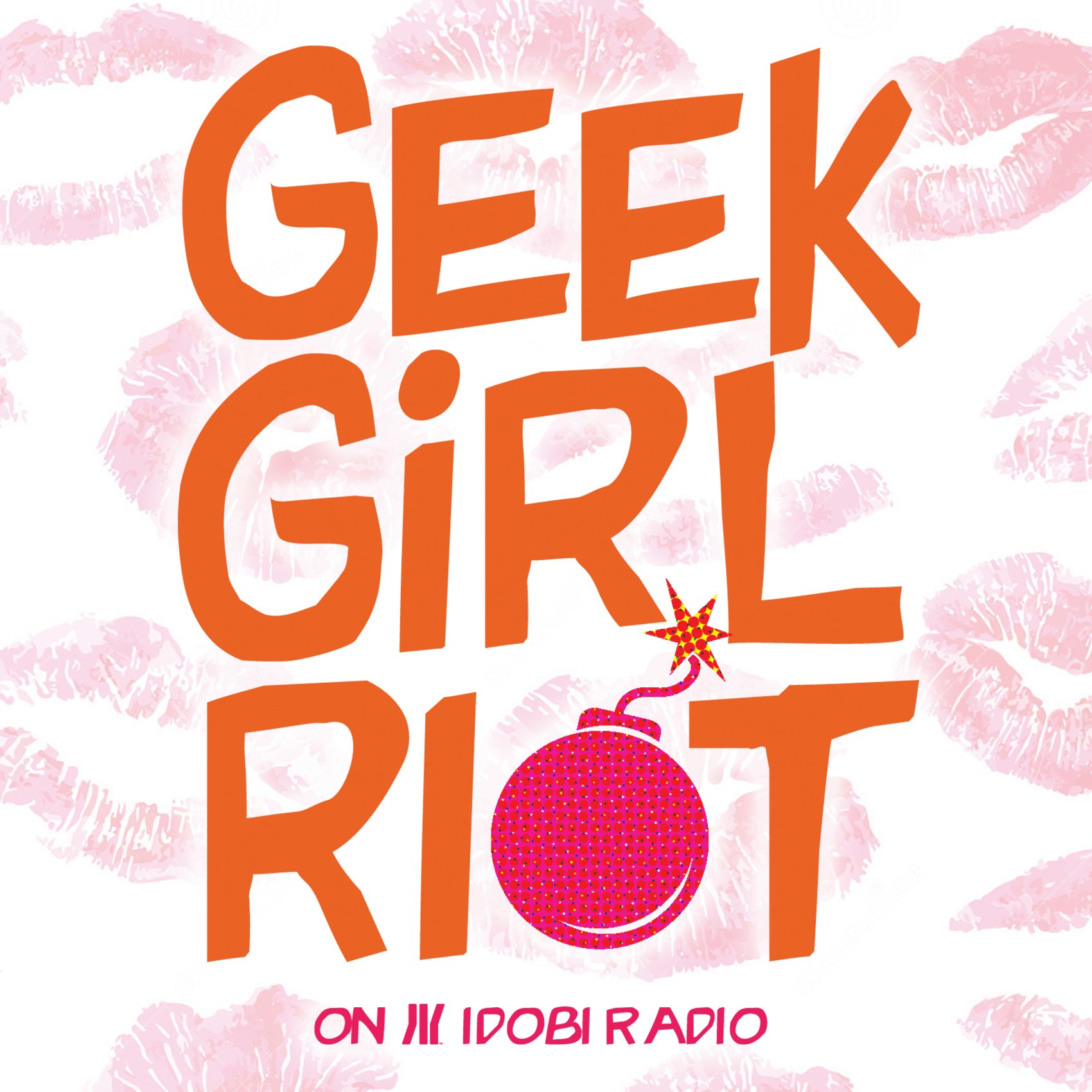 Geek Girl Riot
is the way to get your geek on. Each week our hosts take turns on the mic to discuss all the things close to our geeky hearts, topped off with fresh and far-out segments, and special guest appearances for talks and spotlights. It promises to be a rowdy good time.
Sherin Nicole, Alexandra Bear, Day Al-Mohamed, Soma Brodhun, Philip Jean-Pierre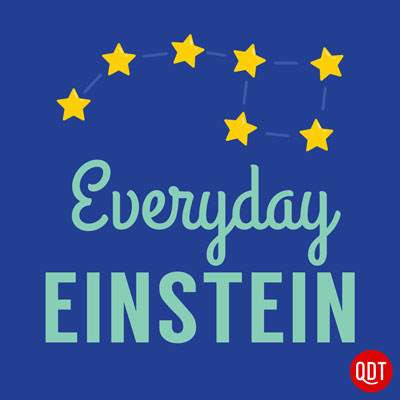 Everyday Einstein
is here to help you make sense of science. Dr. Sabrina Stierwalt will give you tips to help you to navigate the science in your everyday life and to understand everything from basic principles to the latest breaking science news.
Sabrina Stierwalt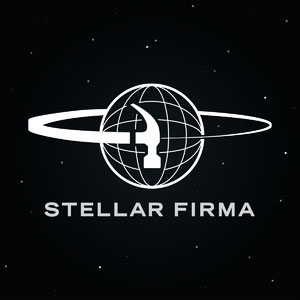 Stellar Firma
is a semi-improvised comedy podcast created by Tim Meredith and Ben Meredith. Stellar Firma follows the misadventures of Stellar Firma Ltd.'s highest born but lowest achieving planetary designer Trexel Geistman and his bewildered clone assistant David 7.
Tim Meredith, Ben Meredith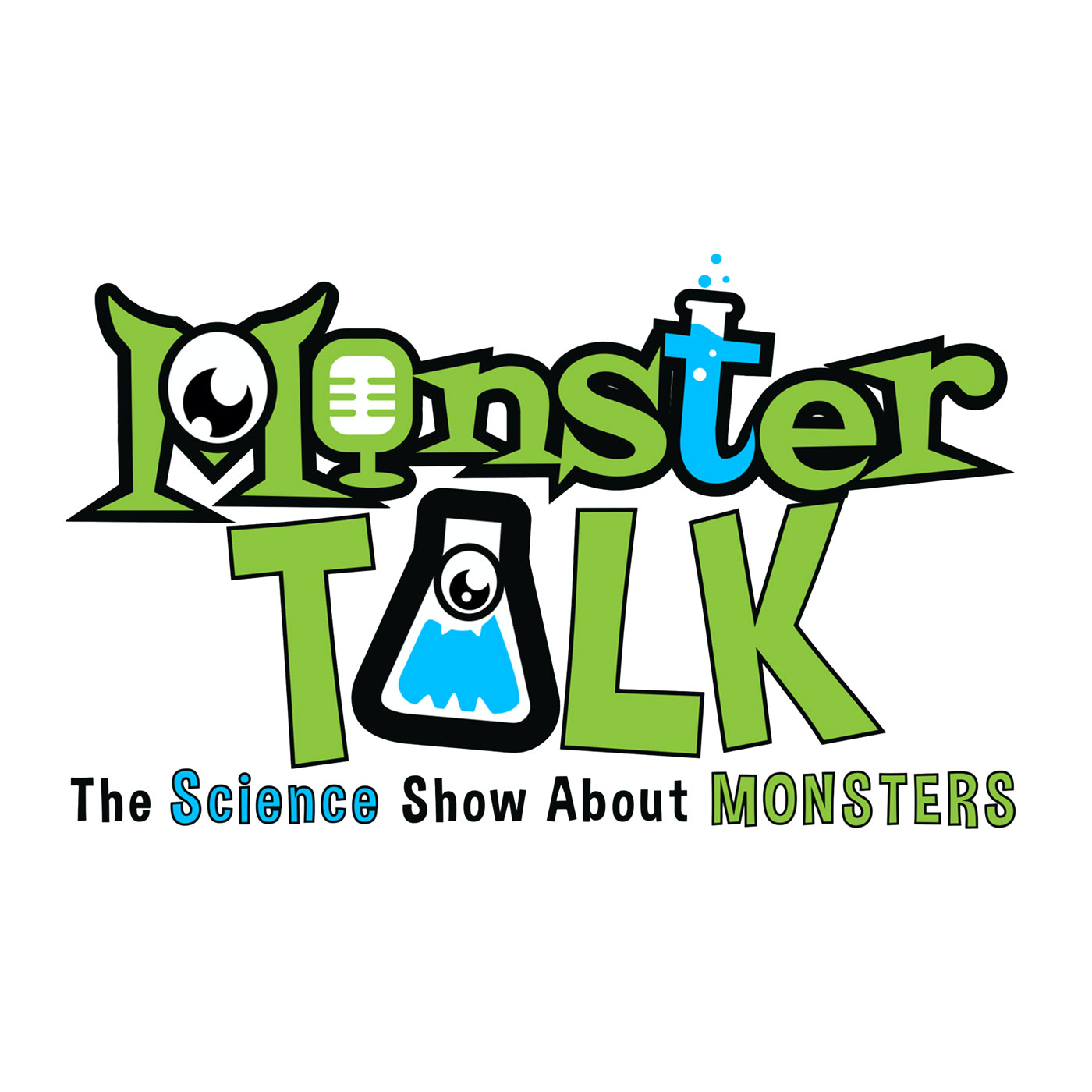 Monster Talk
is the science podcast about monsters, critically examining the science behind cryptozoological creatures such as Bigfoot, the Loch Ness Monster, and werewolves.
Blake Smith, Karen Stollznow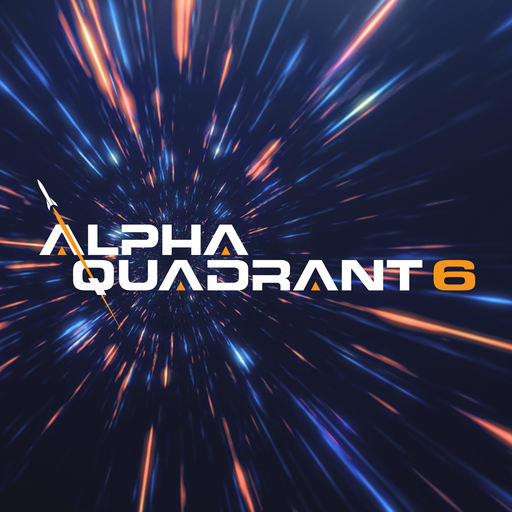 Alpha Quadrant 6
is a science fiction review show. We cover everything including movies, TV and Youtube. We also discuss top 10 lists like the best spaceships, robots, sci-fi weapons.
Steve Novella, Jay Novella, Bob Novella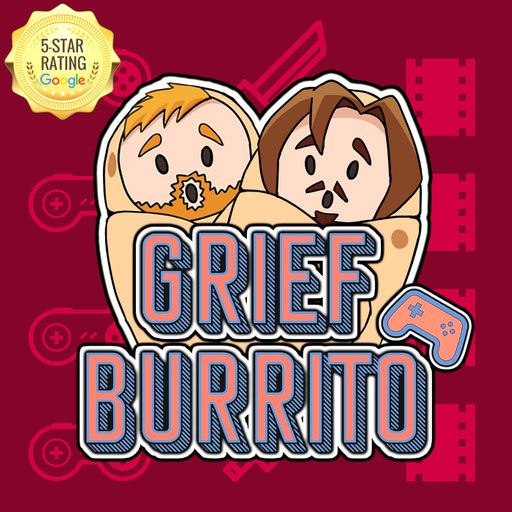 Grief Burrito
is the wonderful comedy podcast covering all the latest games, films, tech, science and all round strangeness!
Harrison Wild, Jordan Shenton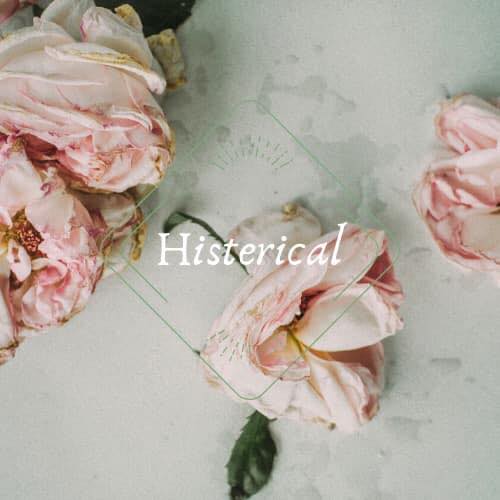 Histerical
is a history podcast of legendary comedy all based on true life events.
Anastasia Washington, Jenna Busch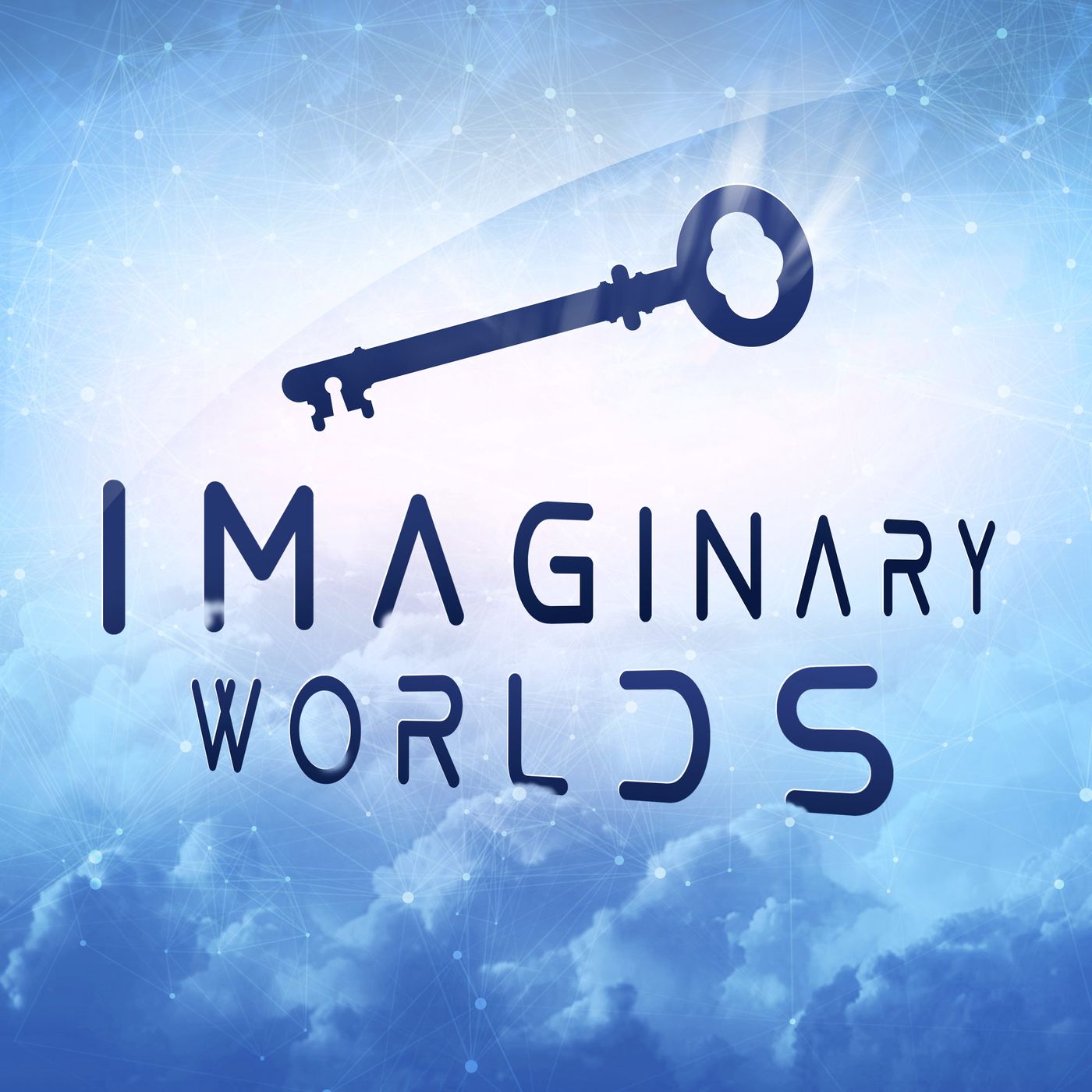 Imaginary Worlds
is a bi-weekly podcast about science fiction and other fantasy genres. Fantasy worlds may be set in distant planets or parallel dimensions, but they are crafted here on Earth and on some level relate to our daily lives.
Eric Molinsky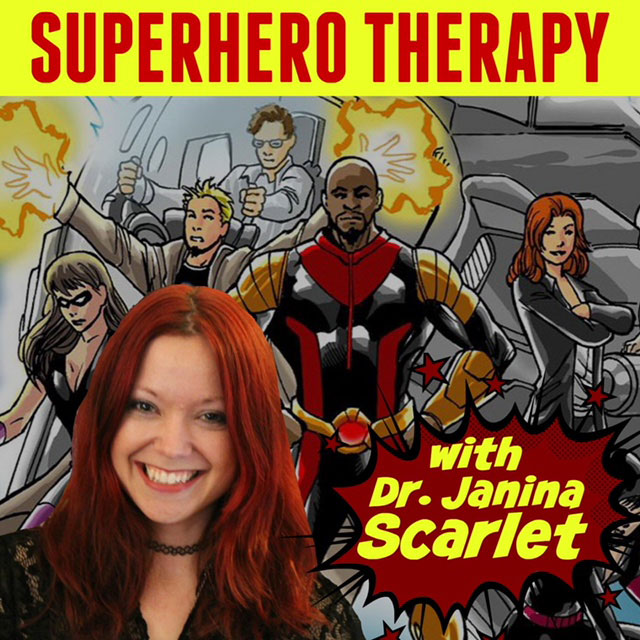 Superhero Therapy
Discover the psychology of your favorite TV shows, Movies, Books, Comics, Video Games, and more. This week: How to cope with the ending of the
Supernatural
series
Dr. Janina Scarlet, Dustin Mcginnis